Every bride wants to look her best on the wedding day. One of the most important things to take care before the wedding is skin. If your skin is glowing on the wedding day, then half of the battle is won instantly. You will need a minimal of makeup and you are good to go. You will find numerous people and experts suggesting several different things about the skin care routine before the wedding. Do not get confused or try to follow anyone or everyone. Follow which suits you best.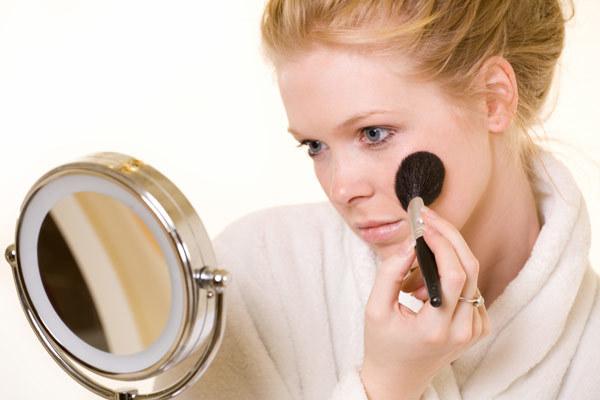 Wedding Day Beauty | Image Resource : stylecraze.com
The first and foremost step is to calm down and reduce the stress which is obvious to come with the marriage preparations. Chalk down a plan and see the time available to you. Some of the tips to get a glowing skin on your wedding day are:
Schedule facials
Wedding gives you all the reasons to enjoy some extra pampering. Go for a facial every month to keep your skin refreshing. The facial massages would keep the blood circulation good. You, can also go for extractions which helps to get the dirt of the pores, but make sure you are in experienced hands.
Take care of the elbow
It is one of the part that most of the brides forget about. Elbow region usually gets dark and dry. Include a bath with salts; preferably sodium bicarbonate. It will help clear up the dark patches easily and would make the area lighter and softer.
Moisturize your lips
If you are a person who spends more time outdoors and in cold climates, then you have to be extra careful for your lips. Keep them moisturized always.
Moisturize your skin
The skin type may vary from dry to oily. Choose a moisturizer according to your skin type as the skin always craves to be moisturized.
Go for deep cleansing
A mask would enhance the results of daily face wash routine. If you have an oily skin, you can use the mask on alternate days. For dry skin; using a mask once or twice a month is advisable.
Eat healthy
Try to incorporate more fruits in your diet. Reduce the intake of oily or spicy food. It would be a great boost for your skin. It will help to detox your system.
Avoid any new products
Skin is very gentle and in many cases sensitive too, do not experiment with your skin at the last moment. Avoid new or harsh treatments and products.
So, follow these simple tips to make sure that you look lovely on your special day. Wedding is once a lifetime occasion; the pictures clicked on this day would be cherished for a long-long time. Though the makeup and camera can do a lot of tricks, but it won't cast the same effect as the glowing skin. So start preparing well in advance by following these simple and affordable skin care tips.