Monsoon is the season of freshness which invigorates one's mind. It brings new styles and trends amongst people. There are plenty of options in jewelry that can be very well matched with the monsoon attire. A distinguished single neck piece or pair of small radiant earrings or bangle will stand out providing the freshness of monsoon and making the bride look glamorous. The bride to be should invest in chokers, and fusion of gold and diamond for the wedding season. One thing that keeps the fashion world interesting is the ever-revolving door of trends.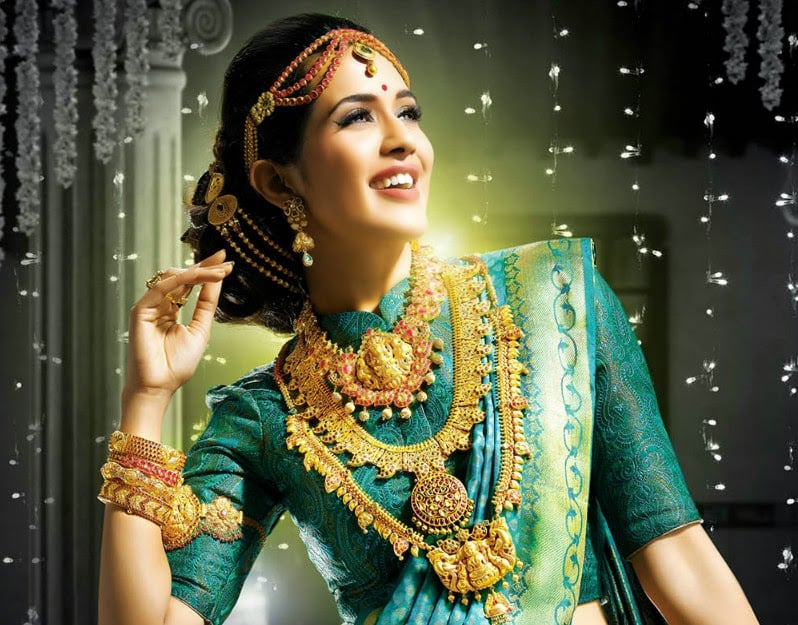 Latest Indian Wedding Jewelry Trends
Experience the Frosted Fables
Latest Indian Wedding Jewelry Trends are very popular in the Indian culture. Make your wedding a fable with beautiful adornments that have been especially hand-picked for the brides to be. Select white gold jewelry and get ready for a dream wedding. Give your studs a day off and dangle this season with the stylish chandelier earrings. The most dramatic collection of chandelier earrings are very much in trend this time and the collection comprises of the contemporary, lustrous earrings in the shape of chandeliers mingled with Swarovski and various colorful gemstones. Team it with your bridal ensemble and be the show stealer.
Unveil the Beauty of Women
Colorful ornaments are trendy in spring and gemstone jewelry can be simply perfect the occasion! This trend is probably the most amazing experience: if it's large and also vibrant, go for it. Nowadays one can convert the old or traditional looking necklace into a stylish tikka. The Latest Indian Wedding Jewelry Trends that follow this trend is appropriate for any classy to simple occasion for looking sophisticated and modern. It is also quick and simple to team up with different styles of makeup. If you like the look, try the fascinating look and accept the contemporary trend with these.
Go Fashionable by Wearing Mesmerizing Wedding Jewelry
For the fashion diva, who is experimental by nature and has persona to carry bold stuff, fashionable Indian jewelry works really well. Get a bling look this season- it is the time to carry bling look. Right from golden chains to gold bold rings to neck pieces with chain tassels- golden accessory is look to carry. It is a strong color that leaves very deep impression about you. The secret of bespoke jewelry lies in the aesthetics of what goes well with you. The contours of your face and decide what suits you the best. Choose your bridal jewelry according to your face and the outfit. Jewelry shopping can be a delightful experience for the wedding occasion.
Festivals bring the joy of new apparels and jewelry. Wedding is an excellent reason to have extravagant Indian jewelry collection to stand bright among numerous. Wedding day is considered to be the most awaited ceremony for Indian women to spruce up into golden jewelry. Kundans and golden ornaments are suitable for the gorgeous wedding look for a bride. Jewelry plays a vital role in the Indian wedding ceremony.