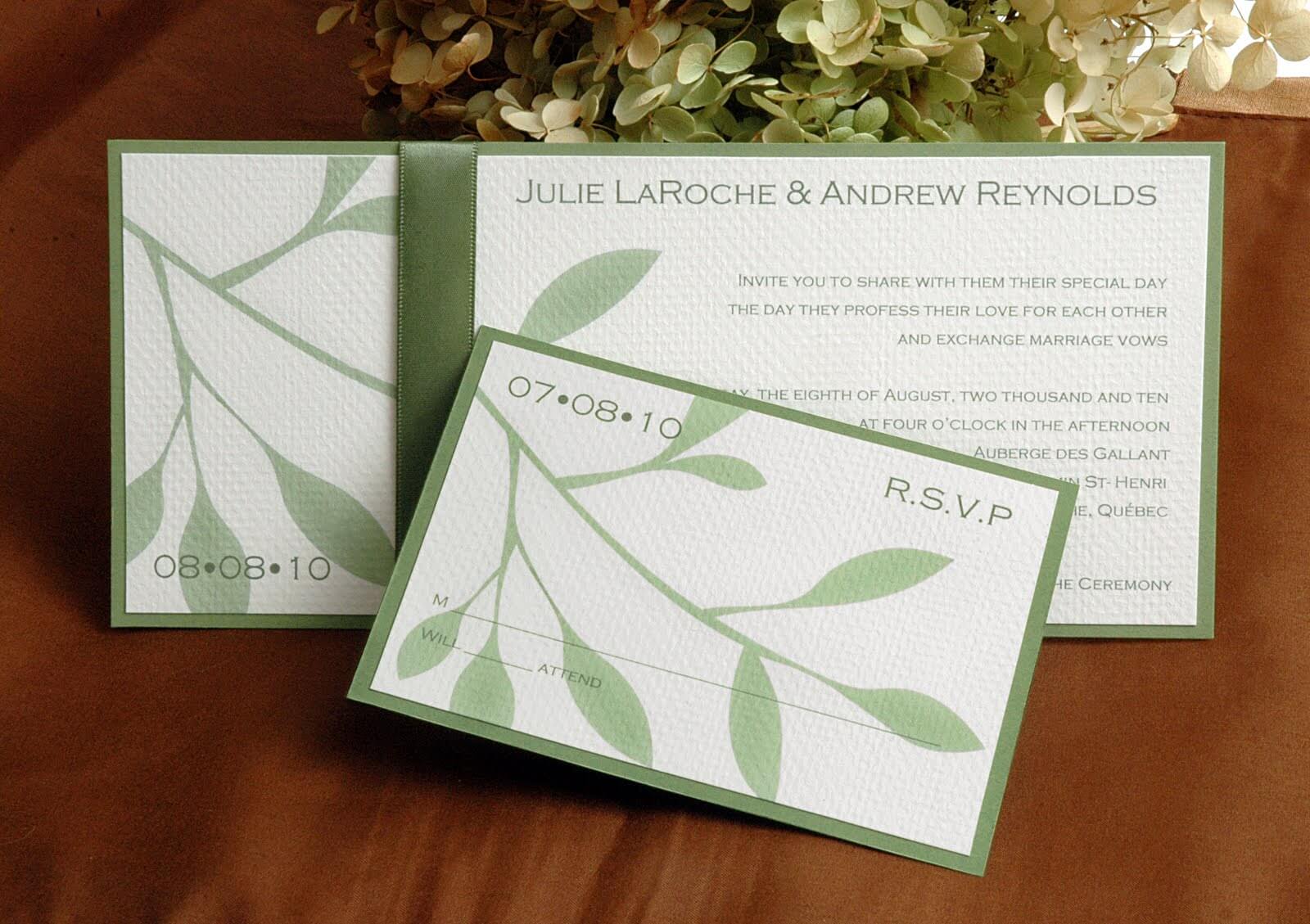 Eco-friendly Wedding Invitation Card | Image Resource: greenerideal.com
People of the present generation are very choosy. They want everything perfect and have their choices set. They have unique ideas which are quite different from the previous generation. They wish to mend the wrongs. They want to be trend setters. That could be the reason why the modern ways of inviting for a wedding are definitely more logical.
Inviting Guests Online
The trend of inviting guests online is very popular in the modern generation. Check out the merits of some of the new age invitation techniques.
It is quicker than the conventional snail mail.
It is less expensive than the traditional methods of inviting people.
You can stay rest assured that the mail will reach the guest if he checks the inbox.
There are several options available even among online cards.
You may even create the card all by yourself and distribute it using email and social network.
You may even include your own message for your guests to read.
Youth in Major Metros Opt To Go Eco-friendly
The youth are concerned about the surroundings and thus they take positive steps to save the planet. People of Delhi as well as other prominent metros of India get more conscious about the surroundings. In an attempt to improve the situation and contribute in their own little way to the surroundings, young couples of the cities now opt for cards made from eco-friendly materials. These do not hamper the surroundings in any way. The modern generation understands the significance of saving natural resources. They look forward to a better tomorrow and it is with this same desire that they are taking positive measures. This is a great step towards a positive tomorrow.
These baby steps may some day lead to an earth that does not fret over global warming, overpopulation, depleting natural resources and several other global issues that greatly bother the common man today. So follow the youth and take measures to protect the surroundings in any way possible. Let your wedding be a precursor to a better tomorrow. Avoid customs that harm mankind and do not let the world prosper. Great thoughts lead to great actions and it all begins with small ideas like an eco-friendly wedding invitation card.